Hill Swatch (personal project)
(work-in-progress, just updated) So my little East Bay hills landscape study started out as a quick Sketchfab scene, but I just threw the assets into Unity with a quick low-res charcter and some simple joystick controls. Needs a bunch of polish, but its coming along.
I love trying to make a plausible looking scene with a minimal amount of art assets, the Unity scene above has 3 ground materials (using a custom Amplify blend shader), 2 grass clumps, 4 rock meshes, 1 bush, 1 dead tree, and a cow.
(Unity version above, Sketchfab below)
(older notes) I did the sketches below recently and decided to throw something quick together to try out in Sketchfab (there's a little bit of mudbox for some bump, but mostly hand-paintedin photoshop).
sketches: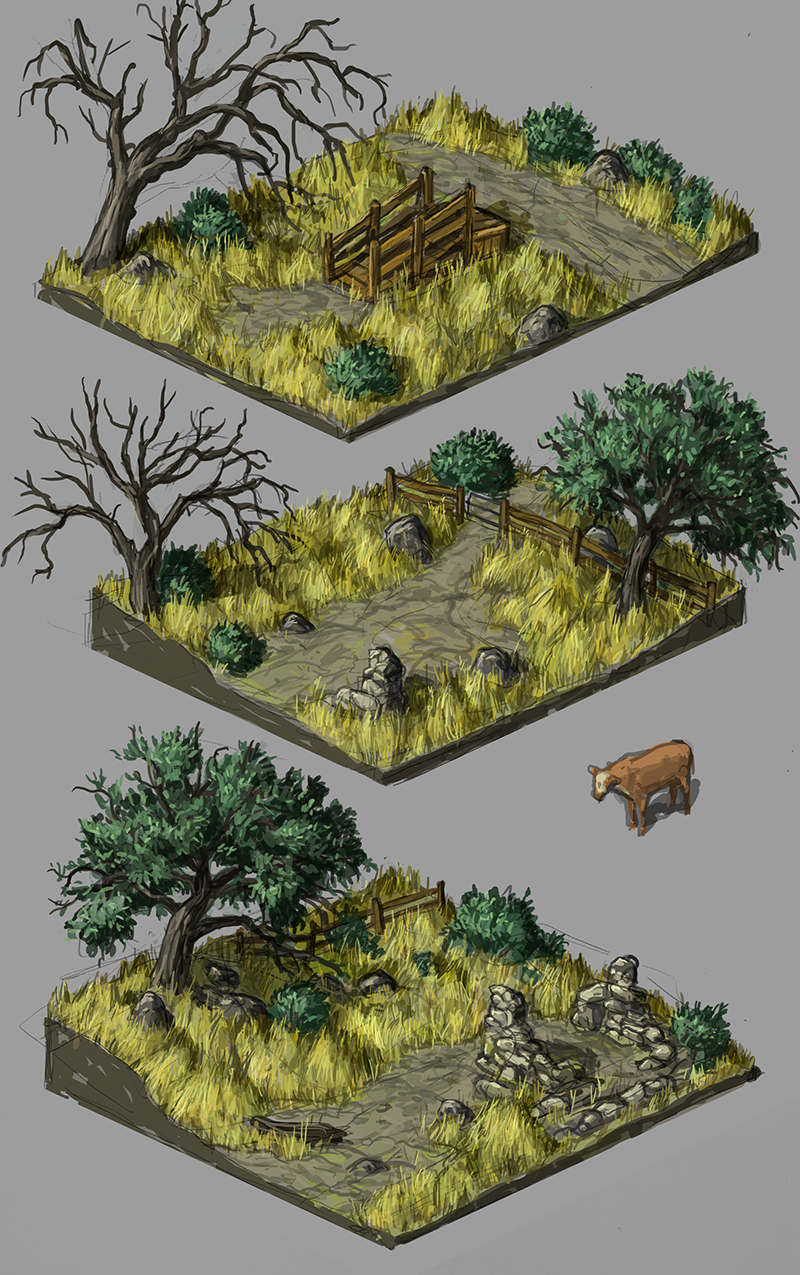 VERY quick mudbox cow (like 3-4 hours sculpt/re-topo/bake, and another 2 to rig/animate):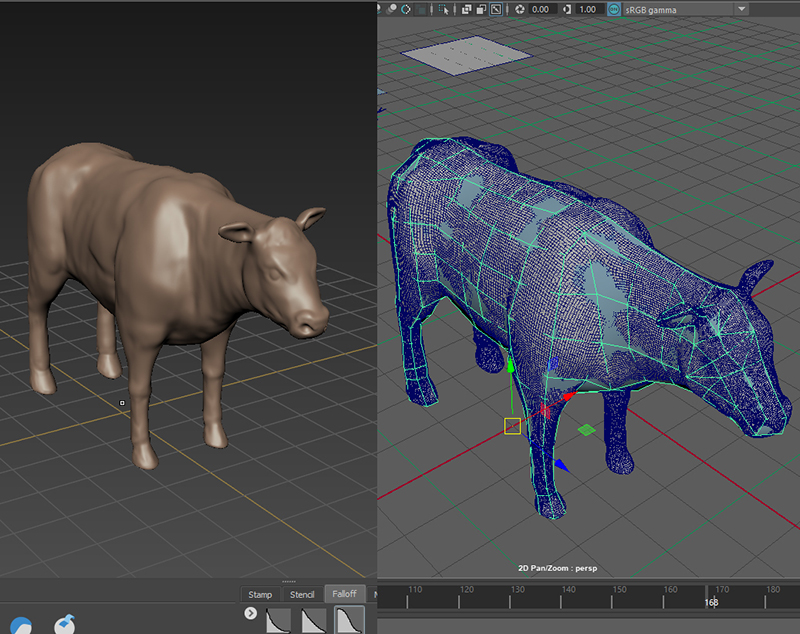 wireframe and rig in maya: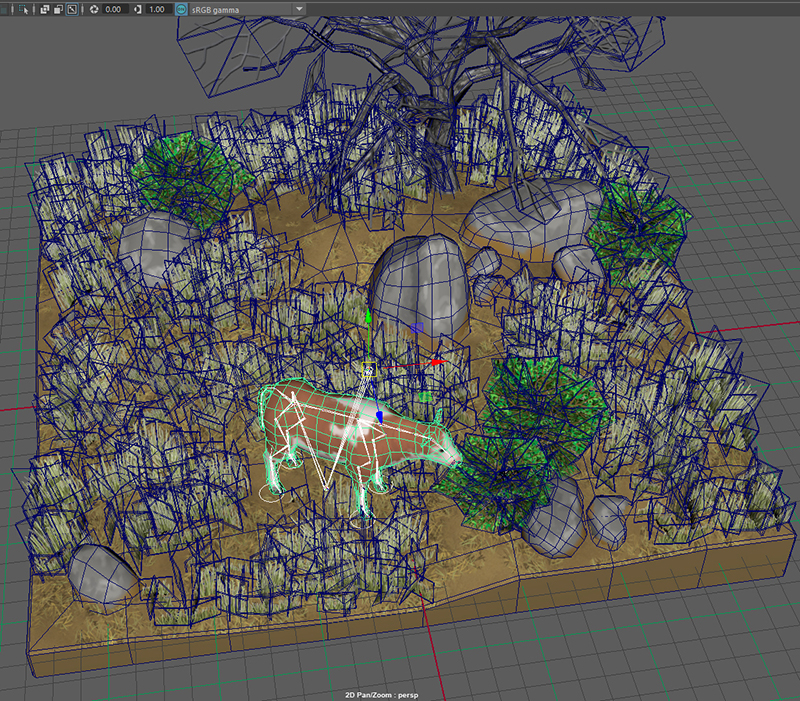 Mostly for speed I skipped hi-poly baking and just drew the foliage cards in Photohop: