Steam Bots (personal project):
I finally got a chance to revisit this project recently. Here's the latest version modeled in MayaLT, textured in Photoshop/Maya, and PBR lighting/rendering in Blender/Marmoset (this involved a fair amount to experimenting with PBR values in photoshop, then trying them out in Blender and Maramoset to see the results).
Blender pics: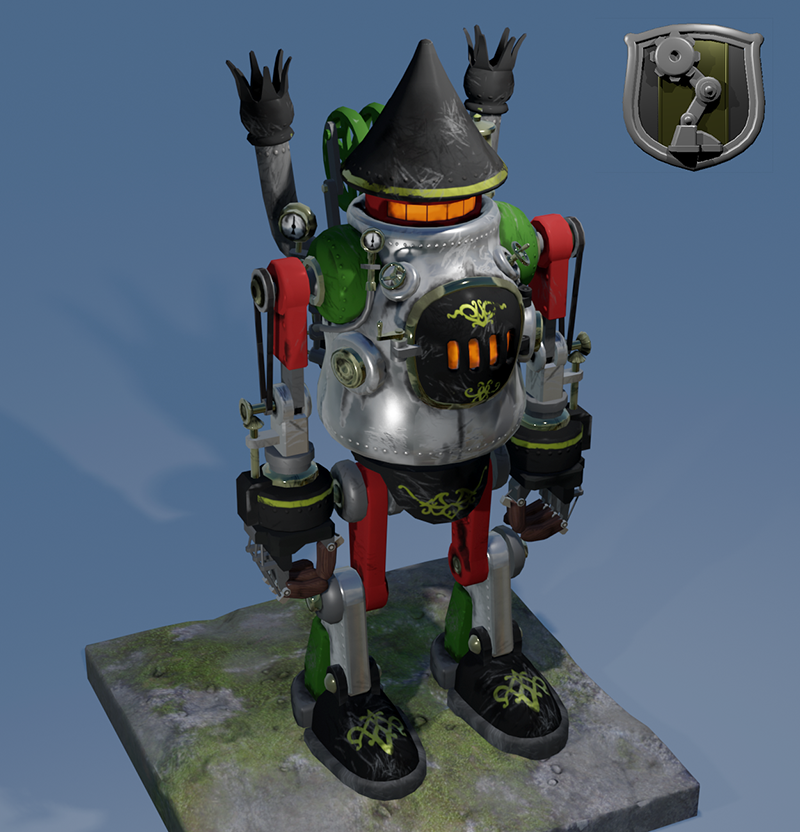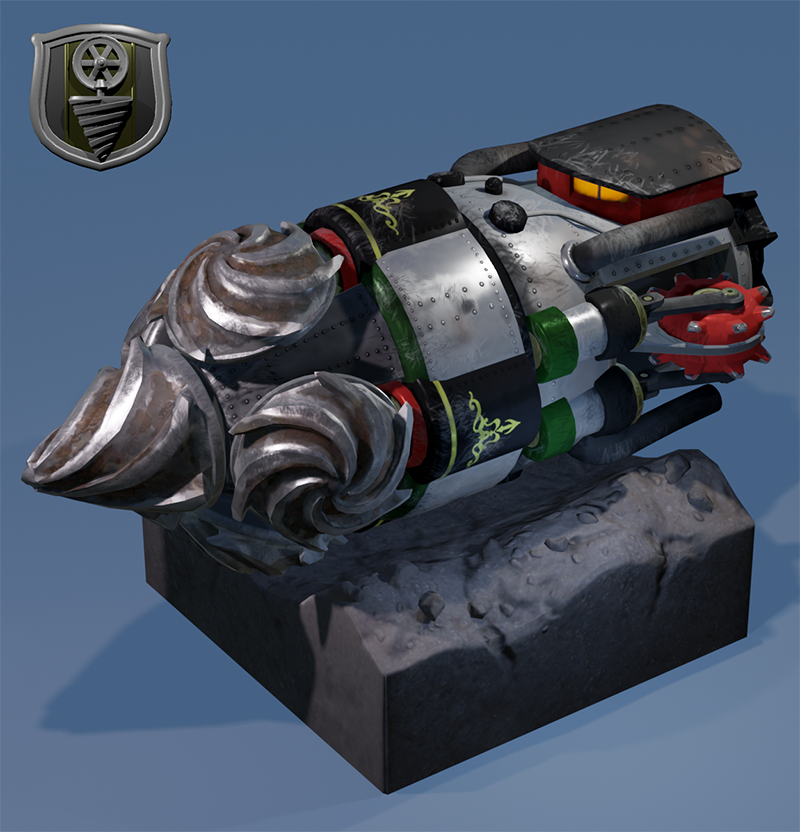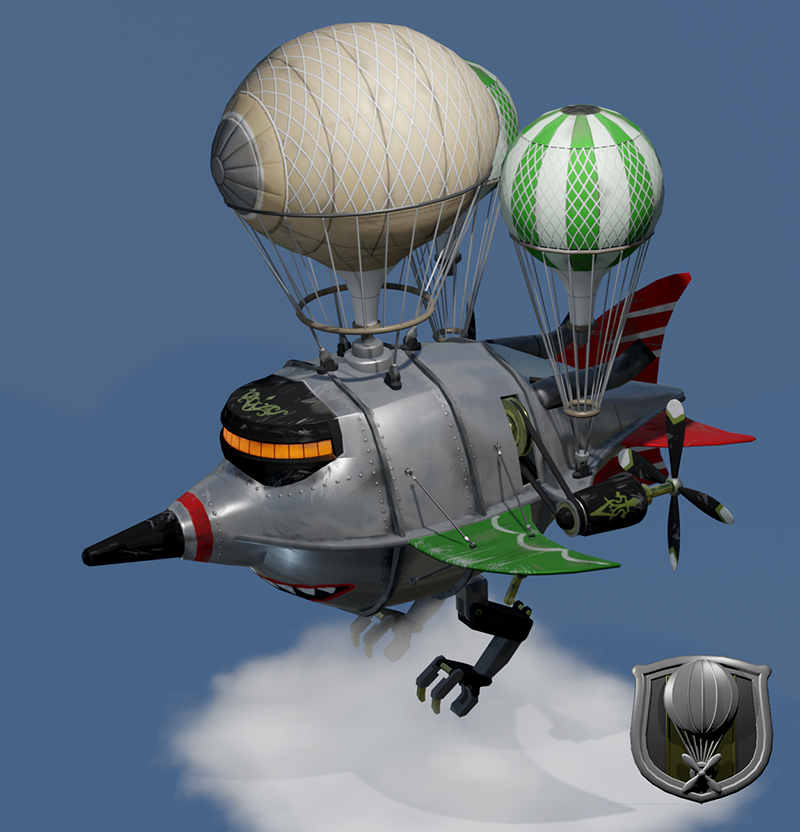 3D emblems:

Marmoset renders: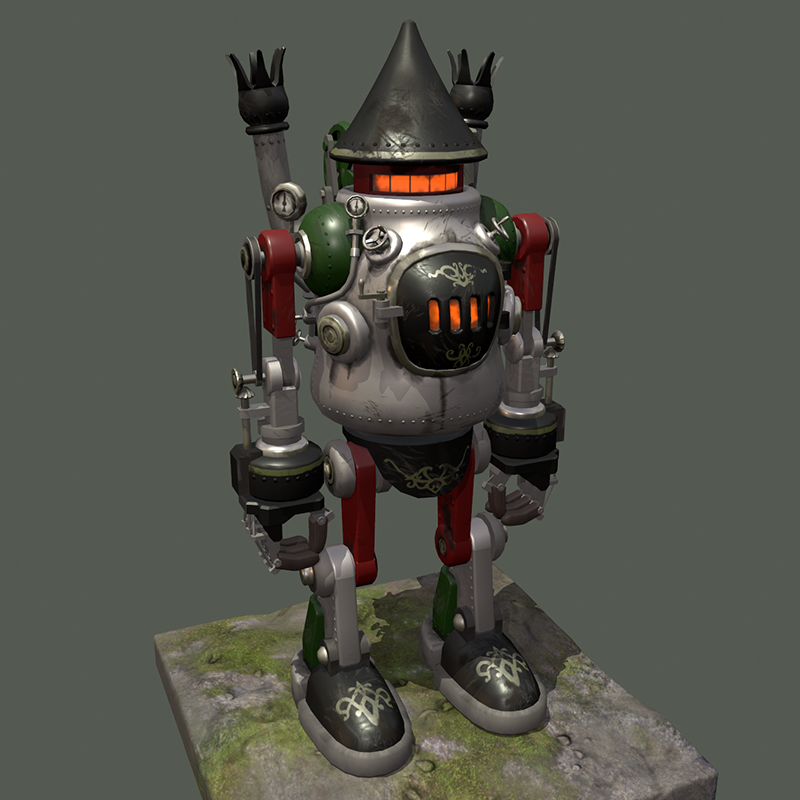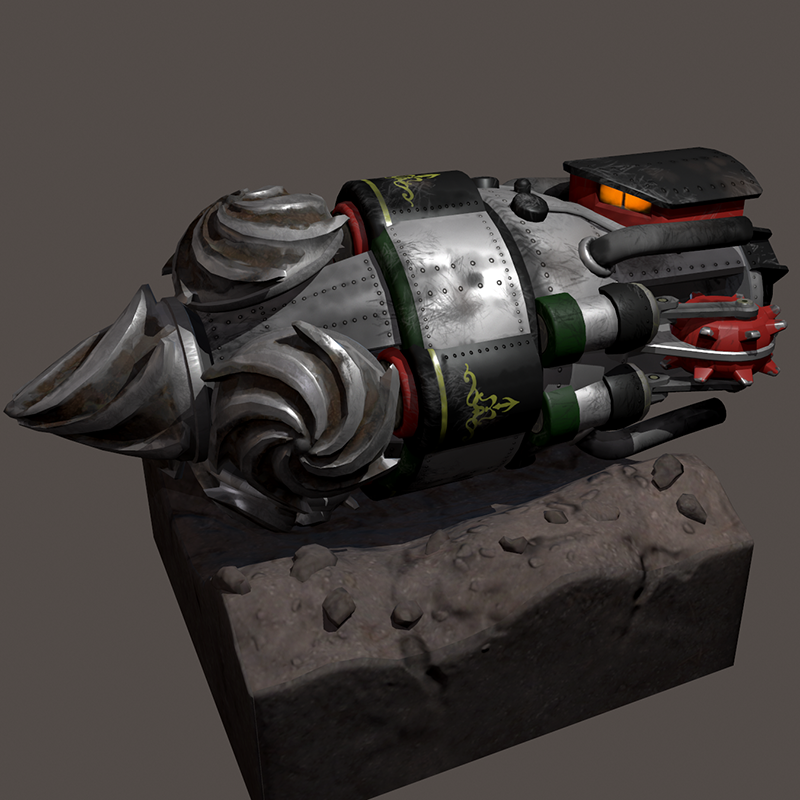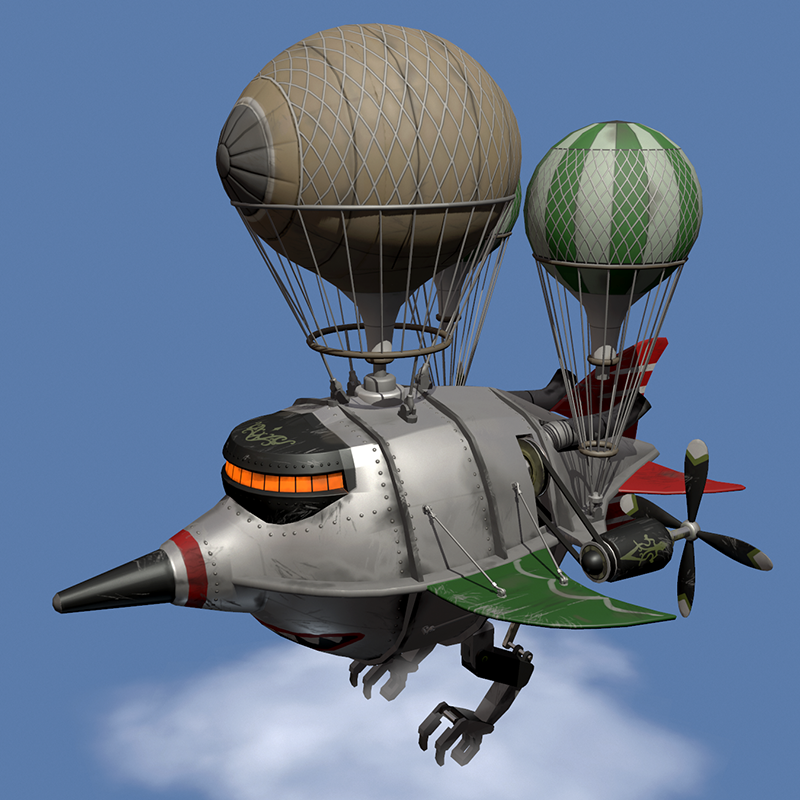 wireframes/textures: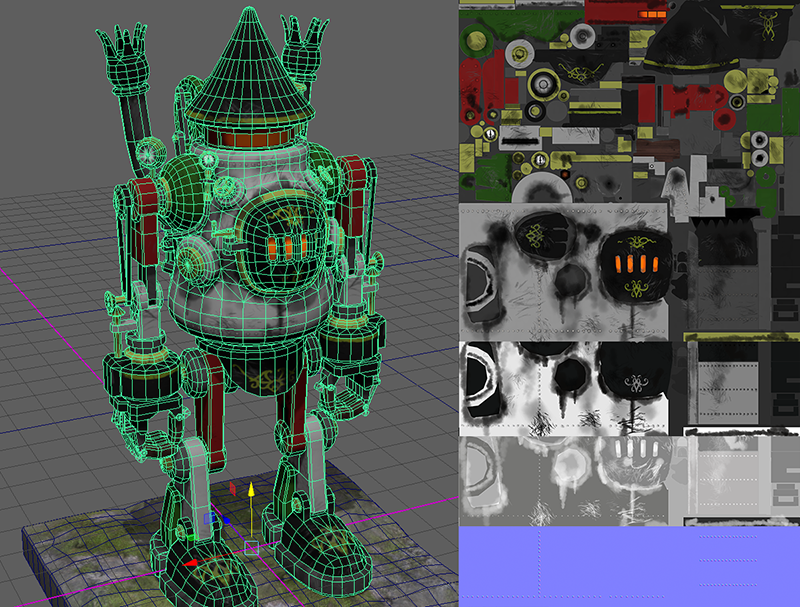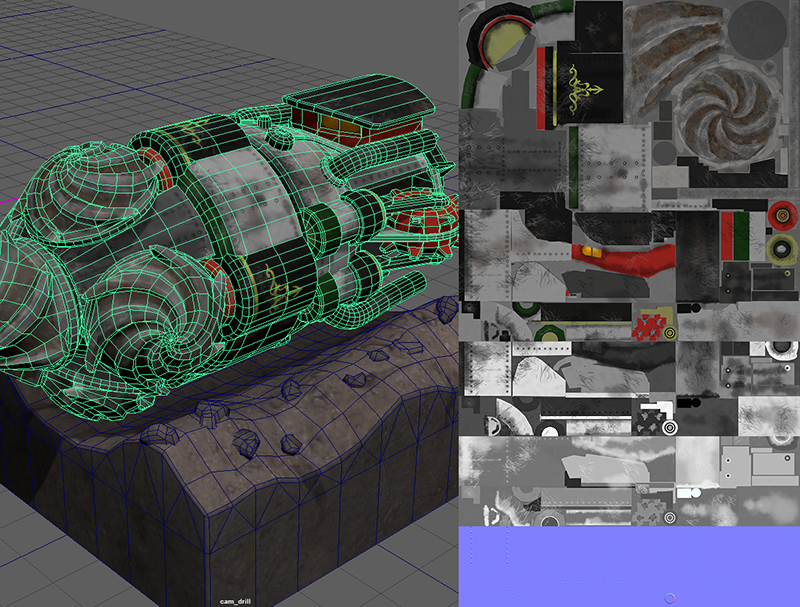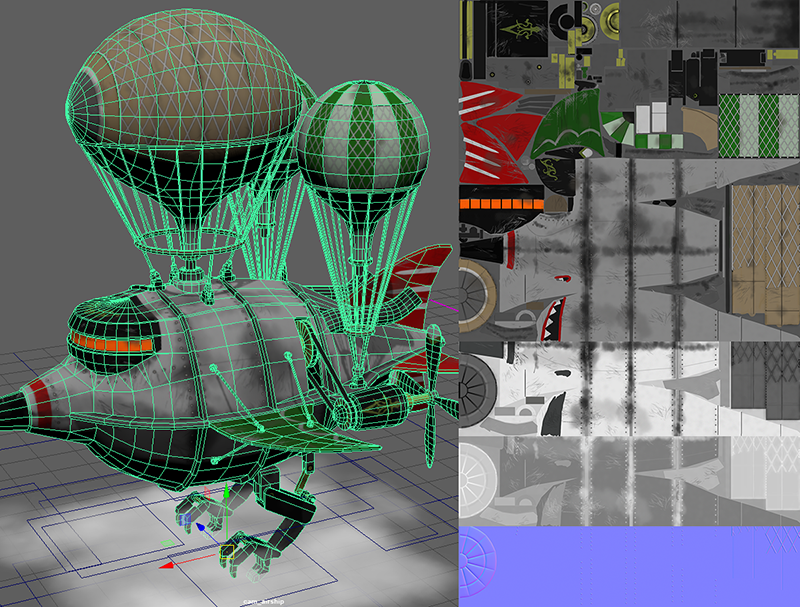 Early rough models in maya as I was figuring out the shapes: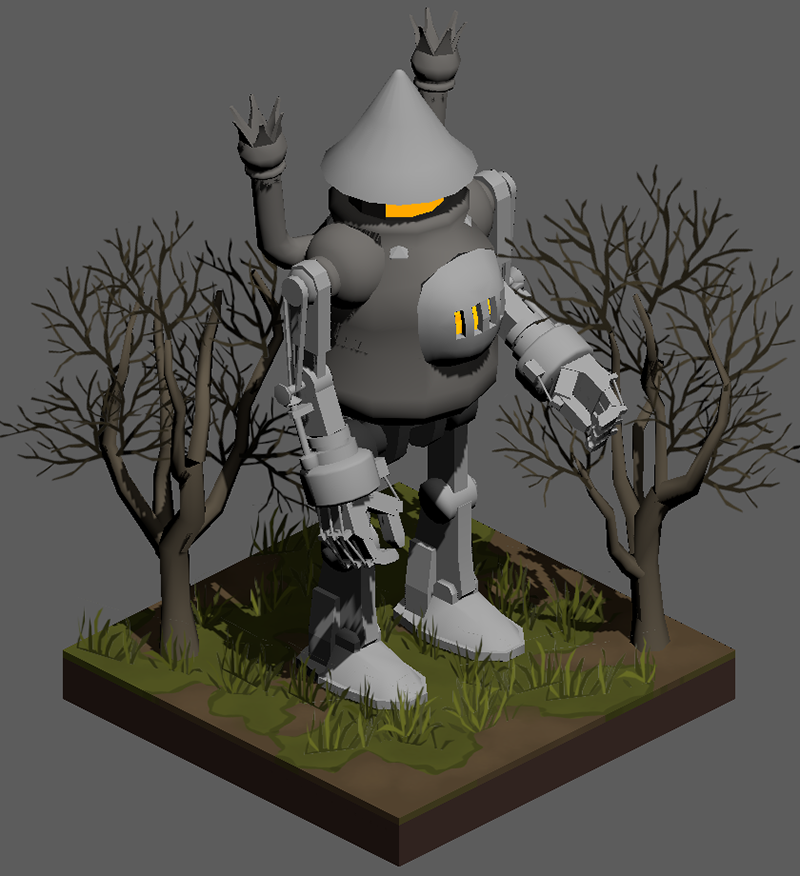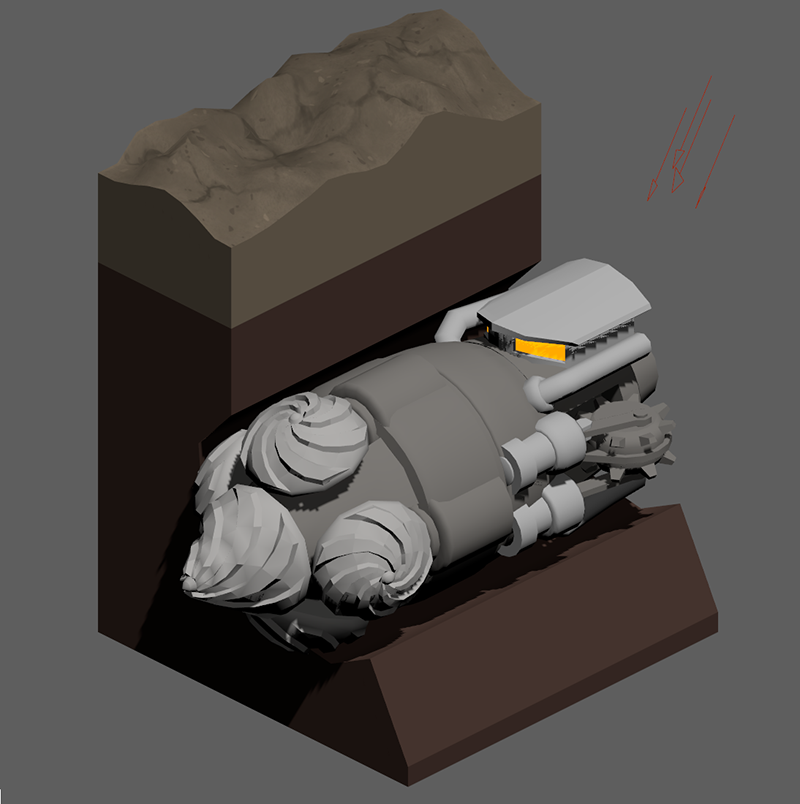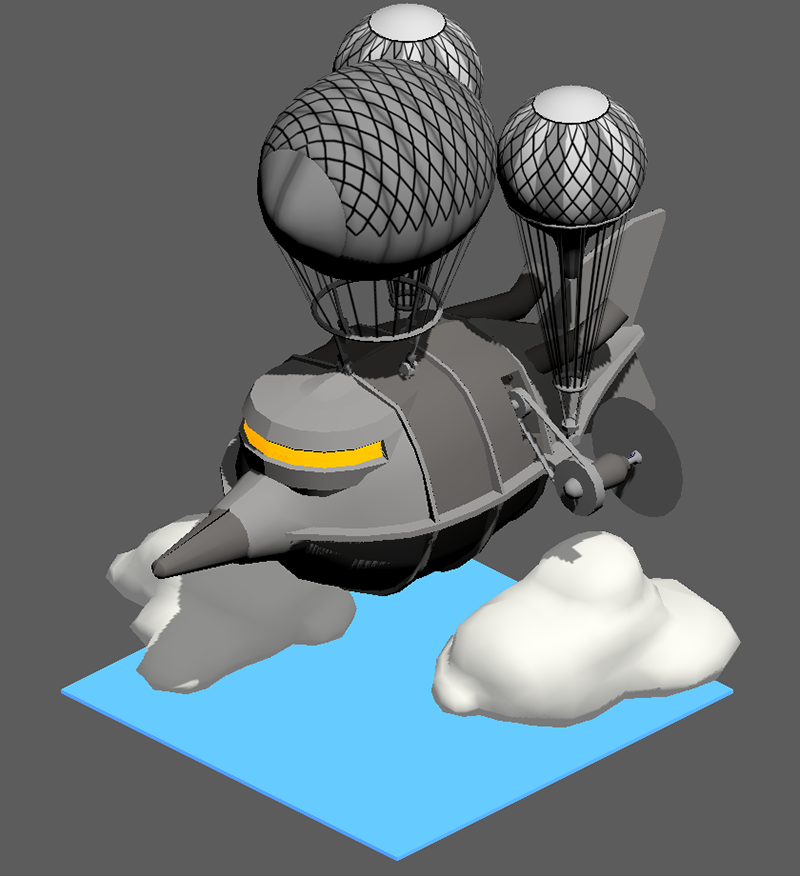 Early sketch which evolved in to the more cartoony designs above.